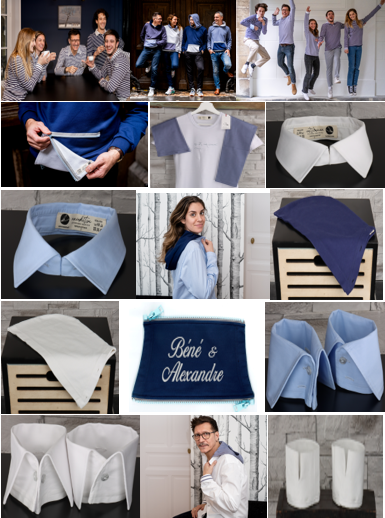 Naialabusiness :
The entire Naiakitsu universe for committed professionals
Are you tired of uniforms and work clothes that all look the same?
Your employees are tired of always wearing the same outfits.
But you want your teams to carry the colours and spirit of your brand or company.
At Naiakitsu, we have THE solution ! 
With the Naialab pro, we put at the disposal of your teams packs of clothes and accessories that you can customize in the image of your company. 
With our clothes and accessories, the working outfits of your teams become THE mode of expression of your brand and your identity. 
A garment + accessories = severals outfits and a strong and commited identity
A message, a brand name, a logo, a slogan to communicate? All our clothing and accessories can be embroidered or silkscreened to spread the message you want.  
Our entire range is made in France with passion and attention to detail. 
Our premium fabrics have been carefully selected for their durability and softness. 
By choosing the Naialabpro, you offer your teams an original, pleasant and high-end wardrobe, you support made in France and friendly entrepreneurship! 
Whatever your needs, desires and projects, we can offer you a panel of solutions adapted to YOUR brand and image. For more information or a quote, fill in the form below and we will contact you very soon.