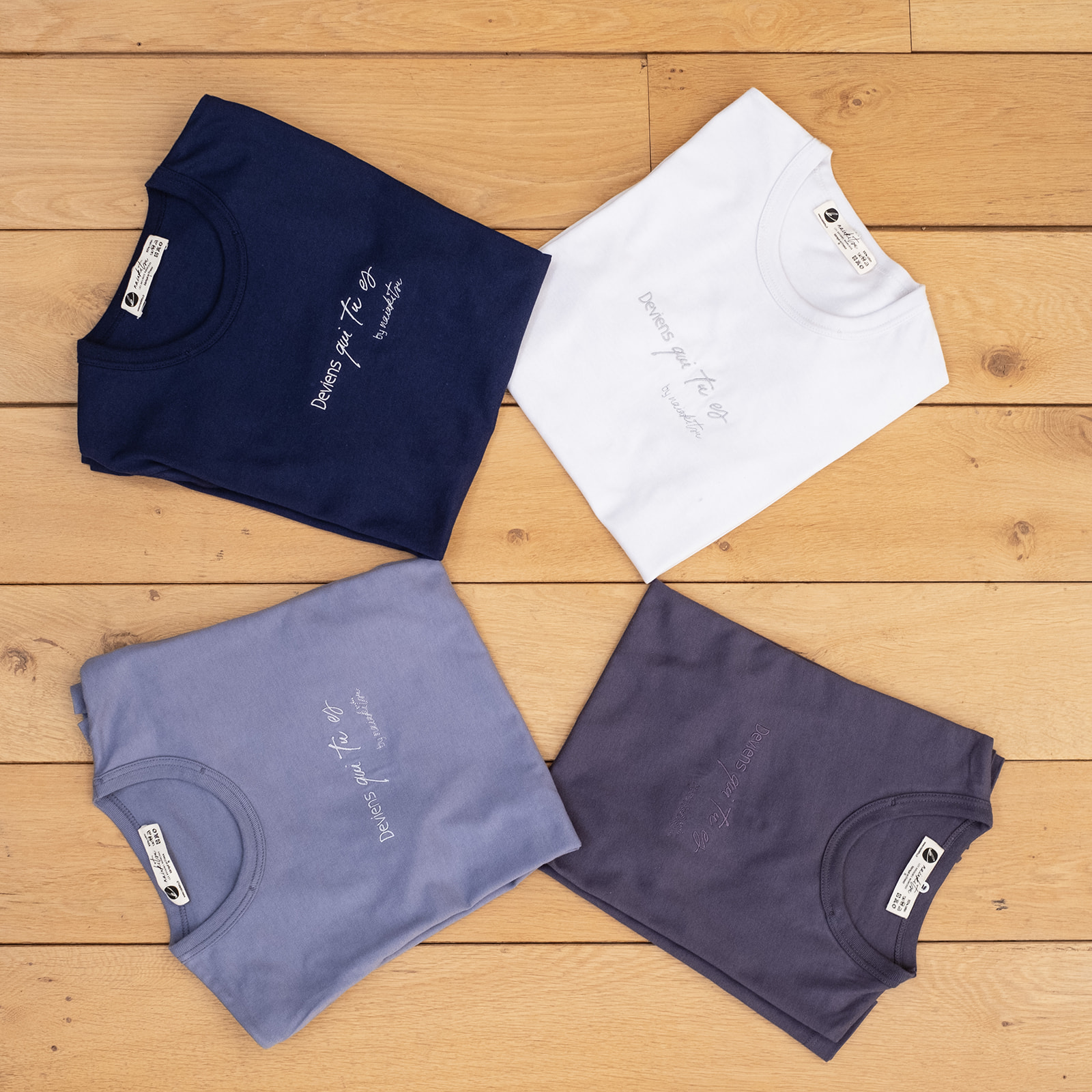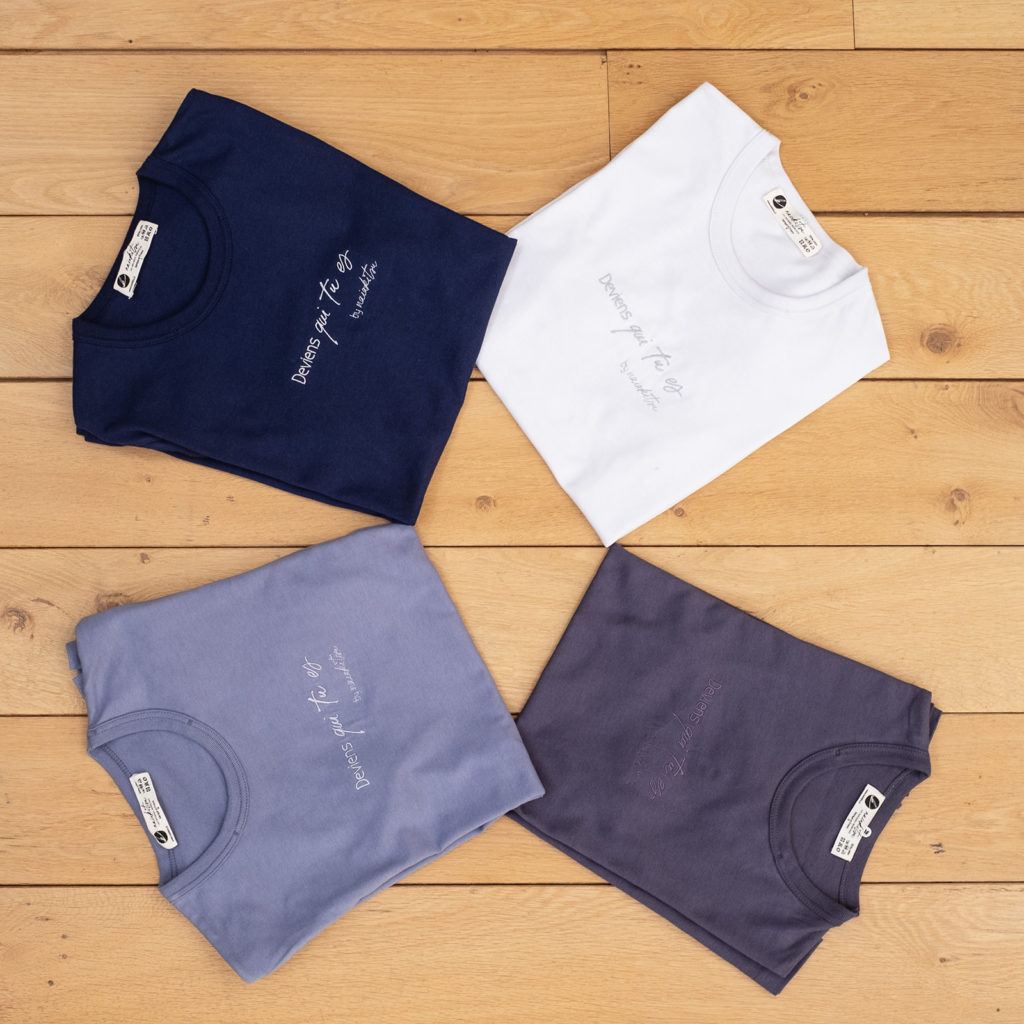 At Naiakitsu we want our t-shirts to become your essential basics.
We like our t-shirts because they are practical, beautiful and simple. But we also like them because we can transform them. A short sleeve T-shirt turns into a long sleeve T-shirt, dressed in a hood, a collar or bracelets that will give a nice personalized look with an effect of superposition.
Their embroidery in tone on tone or not will seduce you on blow.