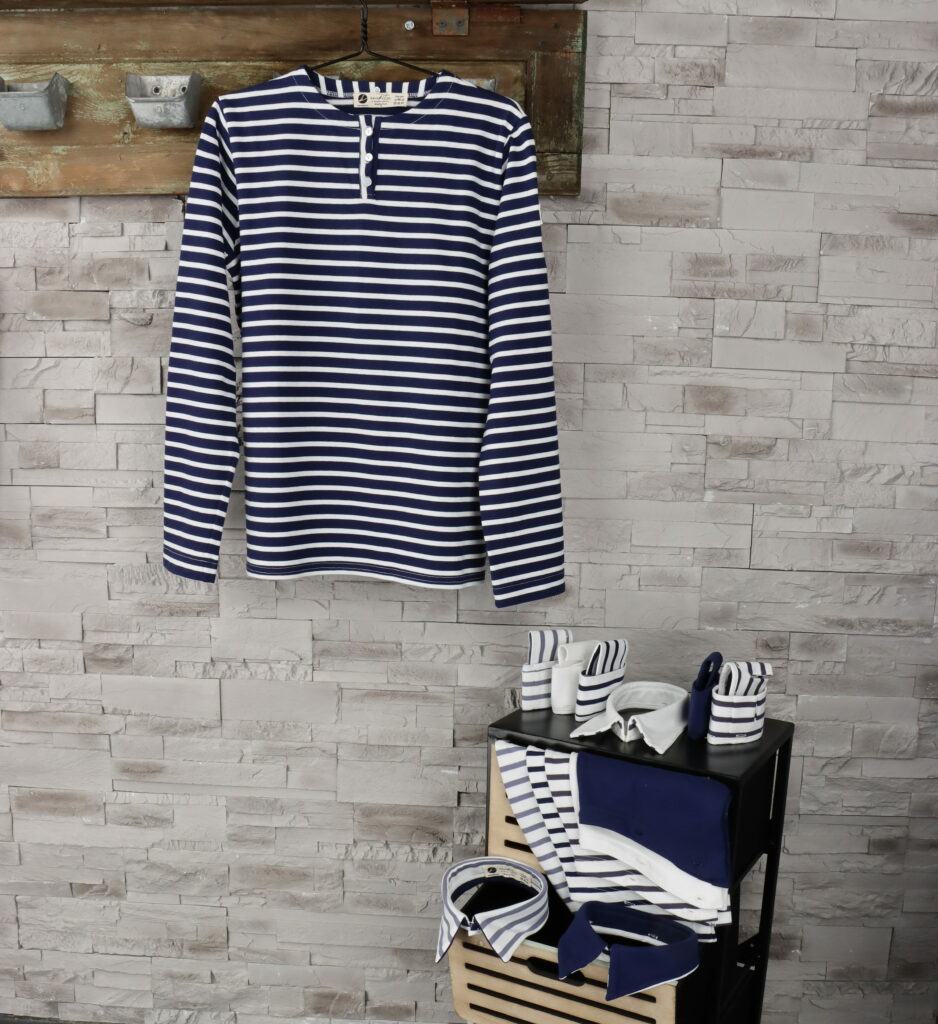 The sailors (mariniere) are essential pieces of the dressings women or men.
They adapt to our weekends by the sea, to our office look or to our outings in cities.
Its stripes give us a I don't know what that immediately transports us a little elsewhere. At Naiakitsu, we give it style and versatility.
Thanks to its button-on accessories, your sailor becomes chic with a shirt collar and cuffs, relaxed with its hood with inverted stripes or original with its cuffs, cuffs and united collars. Again, it is you who choose and create YOUR mariniere.
YOUR SAILOR TO BE CONFIGURED